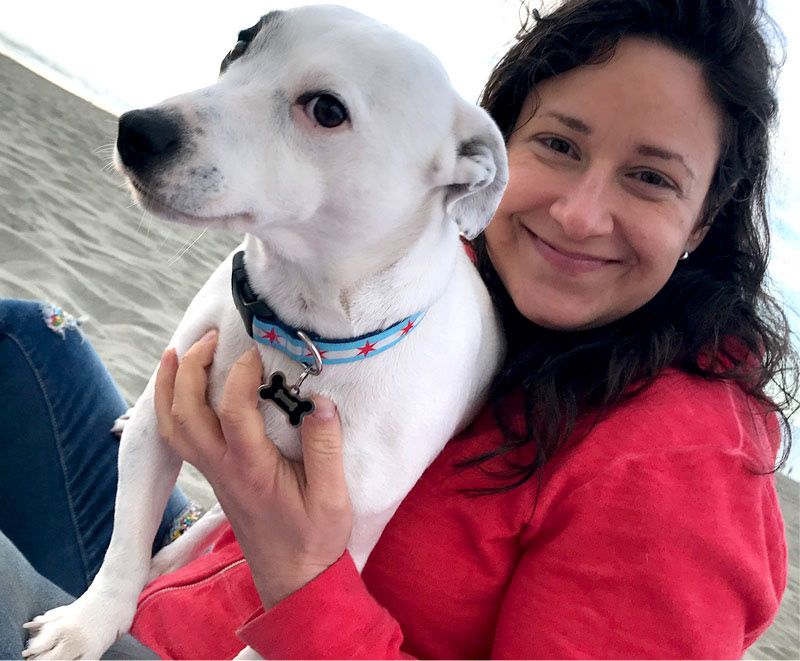 Hi, I'm Joelle Belmonte 
Originally from Chicago, schooled in New York, reconnected with my roots in Italy and finally found my heart in San Francisco - where I've been for the past 12 years. 
Passionate designer with a background in marketing design and UI/UX design for mobile apps. Self-starter, team player, and proficient in taking a product from an idea to reality. I have over two decades experience working as a designer. 
I took off the last couple of years to remodel and restore my 1940s Doelger duplex in Inner Sunset. It was a great opportunity to roll up my sleeves, put on my hard hat and become an interior designer. It's been eye-opening working in the 3-D world and I'm here to stay!
When I'm not behind my computer designing, I'm in the outdoors hiking, running with my dog, playing the sax, photographing dragonflies or redesigning my house.
S.I. Newhouse School of Public Communications at Syracuse University
Degree: B.S. in Communications with an Emphasis in Commercial Photography
Minor in Art History; Concentration in Graphic Design
City College of San Francisco
Coursework in Finished Carpentry and Residential Electrical Wiring
School of the Art Institute of Chicago
Foundation art coursework
​​​​​​​
"I like working with talented Art Directors... but, I LOVE working with talented Art Directors who can not only take an idea and make it amazing visually, but can also think through the logistics of creating an engaging user experience that will work technically. Joelle is that rare triple threat, bringing strong conceptual thinking, stunning visual design and solid technical knowledge to any team lucky enough to have her working with them."
"Joelle brings a rare mix of skills: On the one hand, she is a talented and productive at UX, UI, and visual designer who seems to function effortlessly across mobile, web, and print. On the other hand, she is also a formidable department lead and manager. At Catch, she started by doing all of the design work single-handedly and then soon began testing contract designers on a temporary basis, trying them out until she found the ones that would most effectively amplify her own formidable design skills. It was truly a pleasure to work with her."

I've Designed Digital Experiences For...


References
References available upon request.

Where I Find My Inspiration
Dorothy Draper was one of the first female interior designers. As a woman who has worked in a male-dominated industry (primarily tech), I can relate to the challenges she must have faced. Her hurdles were probably far greater than my own, yet she never gave up and that's how she got her first break redecorating the Carlyle Hotel. Her style was brave, colorful and trend breaking which is why it is still relevant today.
As a fellow Chicagoan, I can appreciate Alison Victoria's desire to keep Chicago homes looking modern yet true to their roots. She studies a home's original details, embelishes them and incorporates upcycled pieces from historic Chicago landmarks for an authentically unique look. I find this far more visually rewarding then designing an interior with no connection to its past. I also admire her bold use of the color black as it commands your attention in an awe inspiring way. Pops of black and contrast are also quite refreshing after the past decade of grays we've all had to endure.
Cynthia Belmonte (My Mom)
I realize it may be a little cliche to use one's mom as a source of inspiration, especially since she is not an official interior designer. However, she was my first inspiration and I will always look up to her. When I was little we moved several times due to constant rents rising in Chicago. Every apartment we moved into was rather dated and lackluster, but that only fueled my mom's passions. I loved watching her painstakingly decorate each space using baroque furniture from my grandmother, bold patterns, silver, gold and mirrored pieces. She created her very own Hollywood Regent world until it felt like home. 'Til this day people thought we lived in a condo.